The hosts of "Weekend Update" on "Saturday Night Live" stopped by the Democratic National Convention in Philadelphia to ask Americans some tough questions.
Would you trust Hillary Clinton with your weed? Would you trust her not to spoil "Game of Thrones"? What does NASCAR stand for?
Unfortunately, we can't report that Colin Jost and Michael Che found answers to these questions, but they did find one lady who is very quick to recognize Naughty by Nature lyrics.
Also, this guy: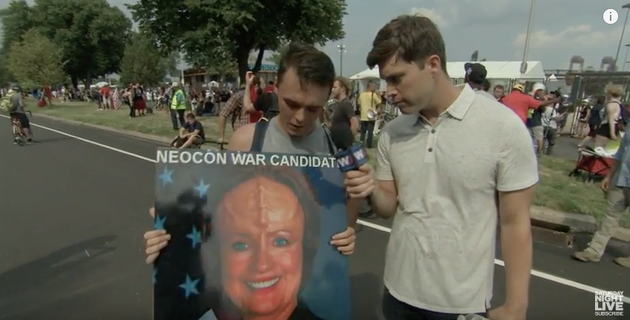 Read more: <a href="http://www.huffingtonpost.com/entry/snl-weekend-update-dnc_us_5798d0c5e4b02d5d5ed3b48a?section=">http://www.huffingtonpost.com/</a>