Donald Trump, the man who would be king, is pivoting from the chaos candidate to a walking, talking politician as Ted Cruz schemes in the wings, plotting his convention takeover. What fresh plot twists await Republican voters?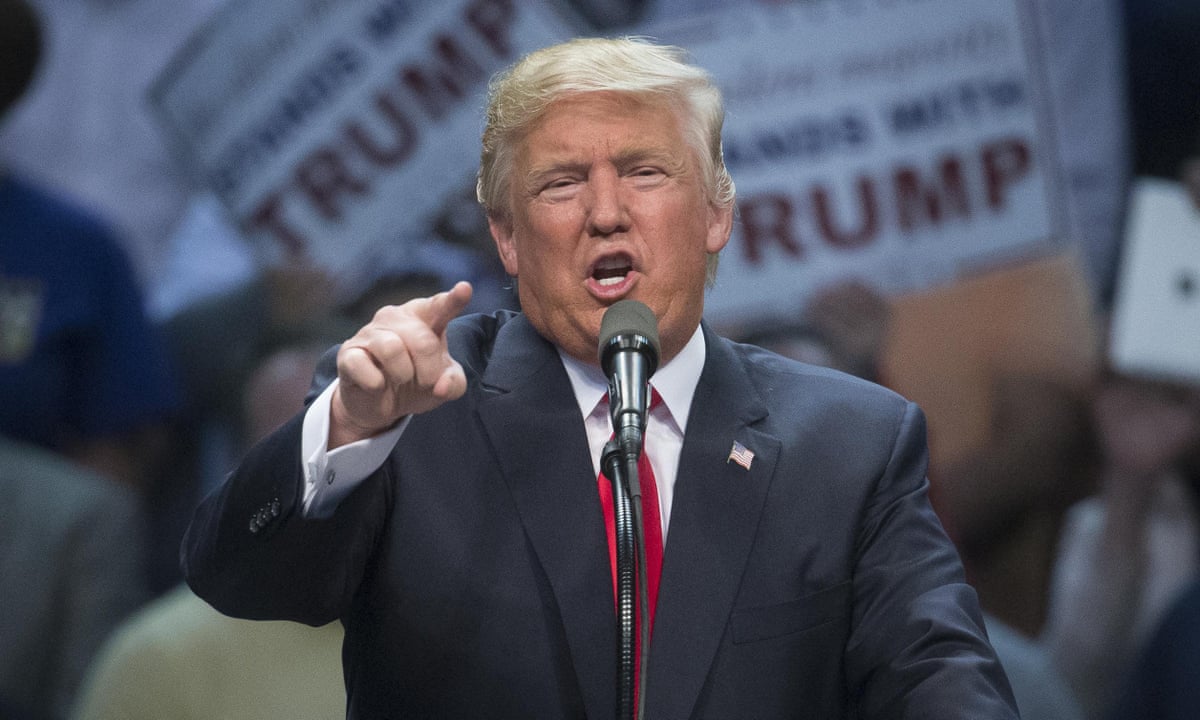 The political battlefield is strewn with corpses. One man goes into this thing, hes competing against senators and governors at the highest level of our nation, Donald Trump declared of himself in the third person on Friday: And one by one they get knocked off.
Bom, bom, bom, bom. Now Im left with two guys. Hardly two guys. Maybe you could say one. A half and a half.
If this were Game of Thrones, the fantasy epic that returns for a sixth series on both sides of the Atlantic on Sunday, Trump would be describing some gory dismemberment. But in Americas Republican party equivalent, the businessman obsessed with gold has slashed his way through a field of 17 election candidates, as contemptuous of foes as Tywin Lannister, the patriarch of Westeros most wealthy family.
Lannister, at the height of his powers, met an untimely and unsavoury end on the toilet. And although he put rivals to the sword in the New York primary this week, Trump appears to be looking over his shoulder, fearful of his own political demise.
The candidate addressed reporters at Trump Tower, his gleaming and gilded monument to capitalism. Gone were the tirades about Crooked Hillary Clinton and Lyin Ted Cruz. In eight succinct minutes he spoke of making America great and, instead of improvising through questions from the press, let his campaign lieutenants Corey Lewandowski and Paul Manafort hold rival briefings with reporters.
Under tutelage from Manafort, a 40-year veteran of politics who recently served as a fixer for the ousted president of Ukraine, Trump has started to change his tone. He has curbed his addiction to Sunday morning political talk shows, dialled down the tweeting and even begun reading from scripts, a custom he once mocked. The charm offensive is slated to include a foreign policy speech on Wednesday in Washington.
Why is the chaos candidate, as one vanquished foe put it, suddenly playing nice? Why change a winning formula? Trump and his vociferous supporters have realized in recent weeks that winning the most votes, which he is now certain to do, does not guarantee the Republican nomination. Indeed, the very attribute that propelled his wildly improbable candidacy his status as a maverick outsider, an anti-politician could be his undoing.
Unless he can manage the complex horse trades and fixes of insider politics, the crown could elude Trump even through victories along the north-east Tuesday. The author of The Art of the Deal has therefore hired veteran strategists to try to seal the biggest deal of his life.
Trump needs delegates, which are doled out according to peculiar rules for how each of the 50 states and a few territories vote. In some the winners take all, in others winners split districts, and yet others have unbound delegates or state conventions. The magic number to secure the nomination is 1,237: no Republican can stop Trump if he reaches that bullseye.
If he falls agonisingly short, the Republican national convention in Cleveland, Ohio, will be contested, rather than a simple coronation. After the first round of voting, more and more delegates will be freed to vote as they choose and the wining, scheming and skullduggery to lure delegates has already begun.
Well start a coup
Trump may have mastered some retail politics gymnasiums and soldiers clubs and diners but Cruz has so far outfoxed him behind the scenes, even in states where the senator lost the popular vote.
And all the signs so far are that in the ground game of politicking, Trump is being outfoxed by Cruz, who is snapping up delegates even in states where he lost the popular vote. Some pundits already predict that without 1,237, Trumps failure to win over party regulars will doom him in Cleveland.
There is just one problem with the scenario: the millions of people who voted for Trump. They have thronged his rallies with noise and anger, and are unlikely to accept defeat and go home quietly. Indeed, having spent years feeling cheated and disenfranchised, the sight of their perceived saviour robbed by faceless men in suits could push them over the edge.
Hes a couple of million votes ahead of Cruz, so how can they give it to someone else? demanded Edward Blackman, an unemployed 54-year-old from New York, said at a Trump rally in Harrington, Delaware, on Friday. If they do, that person wont be my president. Well start a coup and overthrow the government. The army is with Trump and will park a tank on the White House lawn.
Trump supporters badges and T-shirts reflect their rage: Trump 2016: Finally someone with balls, Hillary for Prison 2016, Donald Fuckin Trump!, No Bullshit and Ted Cruz sucks!
Blake Jones, 24, outside the rally, predicted said the Republican system is rigged. I dont want to promote violence but whatever it takes to get the job done. Are we finally going to stand up for ourselves?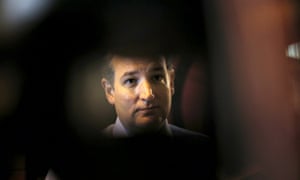 Read more: http://www.theguardian.com/us