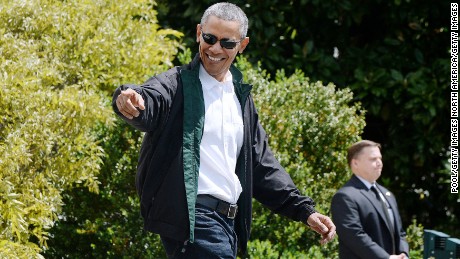 (CNN)No spoilers, Mr. President.
The creators of "Game of Thrones" have revealed
President Barack Obama
received advanced access to the hotly anticipated sixth season because, well, you don't turn down a request from POTUS.
Speaking on the red carpet at the HBO show's premiere Sunday night, producers David Benioff and D.B. Weiss revealed one of the perks of being president.
Describing the overwhelming success of the show, Weiss said: "I think for both of us — finding out the President wanted advance copies of the episodes — that was an 'Aha!' moment."
Read more: http://edition.cnn.com/