HBO gives us the first peek into what to expect this April. And, yes, Jon Snow is still no longer with us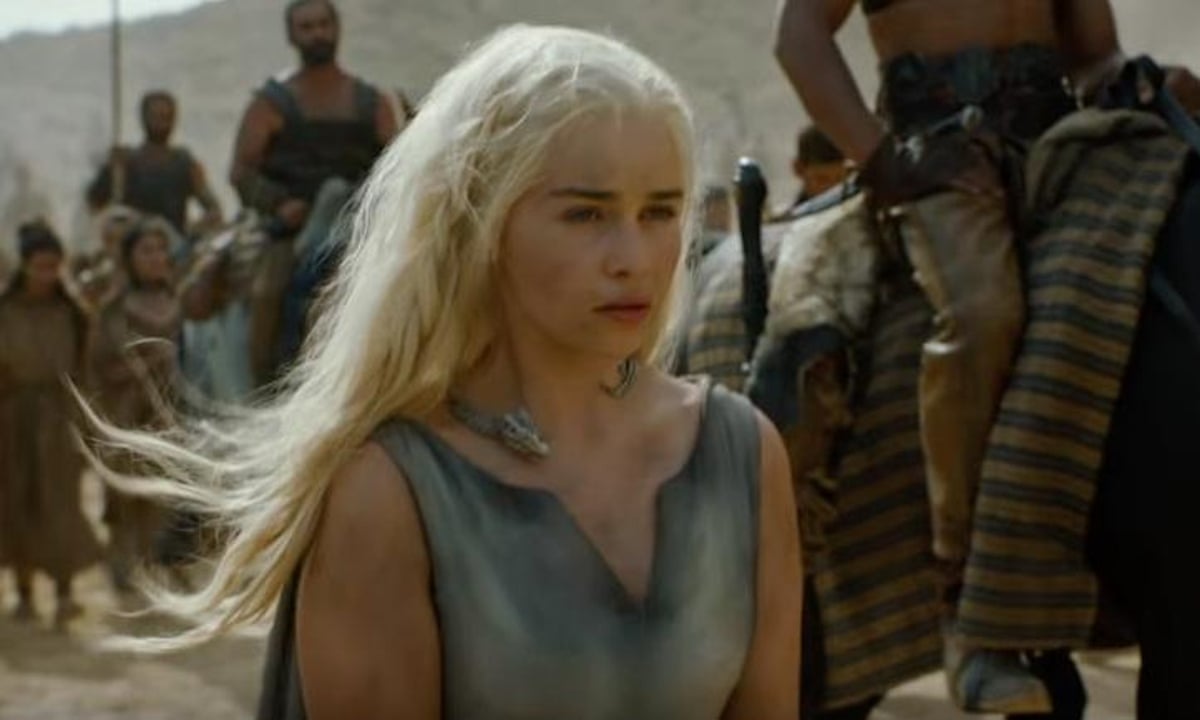 Its great to know that, six seasons into HBOs fantasy epic Game of Thrones some things still havent changed. Tyrion Lannister is still scheming, his sister and brother, Cersei and Jaime, are still in love, and that red witch Melisandre is still willing to take her clothes off at the drop of a crown.
We got some peeks into all of that when HBO debuted the first trailer for GoTs upcoming season, which premieres 24 April on the channel and its various and sundry streaming services.
From what we can ascertain, Jaime Lannister returns from Dorne with the corpse of his and Cerseis daughter Myrcella, who was murdered at the end of last season. Melisandre, usually confident, is doubting her gifts after the defeat of Stannis Baratheon at the hands of the Boltons. Jorah Mormont is on the hunt for Daenerys Targareon, who is being held captive by the Dothraki. Cersei Lannister and the reanimated corpse of the Mountain have declared war on the religious fanatics that laid her low. Bran Stark, all grown up and with a much more flattering haircut, is about to face off against a White Walker. And, finally, Davos Seaworth fights off some attackers over the body of Jon Snow using the mans own blade, Longclaw. Yes, we see his corpse several times, so that means hes still dead, or at least they want us to believe he is.
The rest is just images of other characters in passing, dragons flying, armies at war, and a crazy person flying out a window, all set to the strains of a moody cover of Chris Isaaks Wicked Game (sorry, but Nip/Tuck did it first). Sure, this doesnt answer any of our questions, but it is just enough to get everyone excited for the end of April.
Read more: http://www.theguardian.com/us