Among the one-liners, the spooky moments and the Ed Sheeran cameo, an exposition-heavy opener perfectly set up questions for this season to answer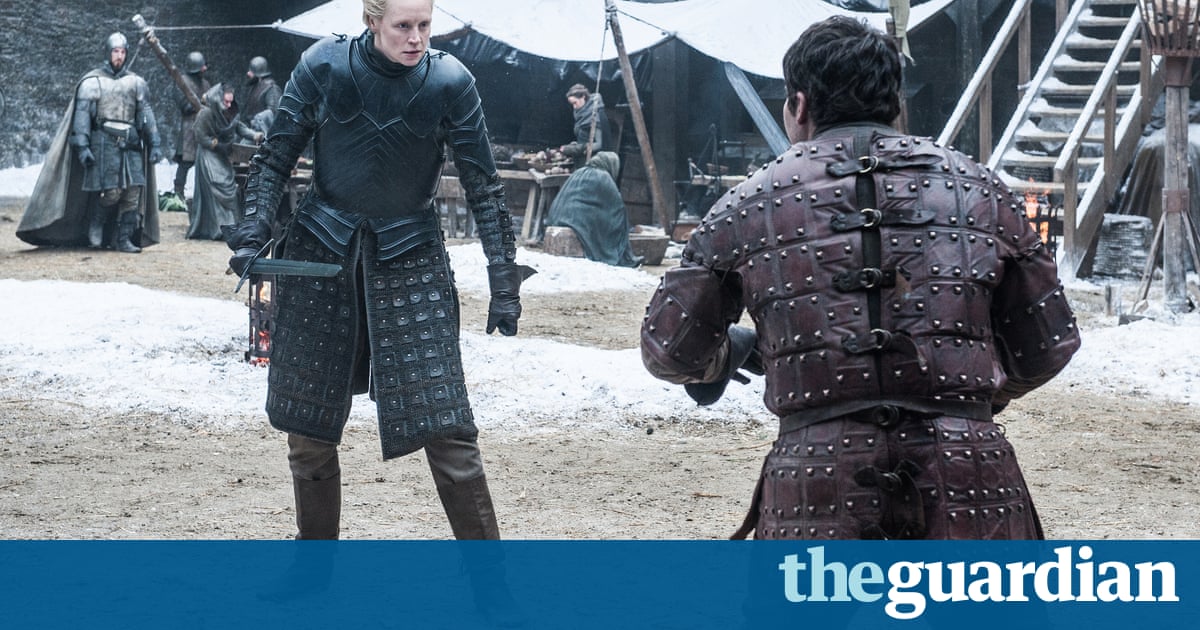 Spoiler alert: this blog is published after Game of Thrones airs on HBO in the US on Sunday night and on Foxtel in Australia on Monday. Do not read unless you have watched season seven, episode one, which airs in the UK on Sky Atlantic on Monday at 9pm, and is repeated in Australia on Showcase on Monday at 7.30pm AEST.
When I was Lord Commander of the Nights Watch I executed men who betrayed me. But I will not punish men for their fathers sins and I will not take a familys home from them.
Hello and welcome back everyone. How you felt about tonights opening episode, which was largely concerned with power and how to wield it, will probably depend on your tolerance for large chunks of exposition. Overall, I was OK with the odd clunky scene: at this stage in the game, there are a lot of pieces to manoeuvre into place and, by episodes end, things were nicely set up for the season.
In Winterfell, Jon and Sansa clashed over their very different notions of how to deal with the former treachery of the Karstarks and Umbers. Jons case that you do not punish the sons and daughters for the sins of the father was the more obviously relatable, and he was right too that the North needs to stand firm together in the face of a far greater enemy than the Lannisters. Yet Sansa, schooled by a harsher teacher, also had a point, difficult though it perhaps is to acknowledge: if you do not cut the root out then the branch will again flourish and what happens when the buds of that branch arrive, as Arya Stark did with the Freys, to choke your life away?
Read more: http://www.theguardian.com/us