It was the most visceral and immersive battle yet, a nightmarish slurry of blood, mud and freshly-opened guts and perfect catharsis for fans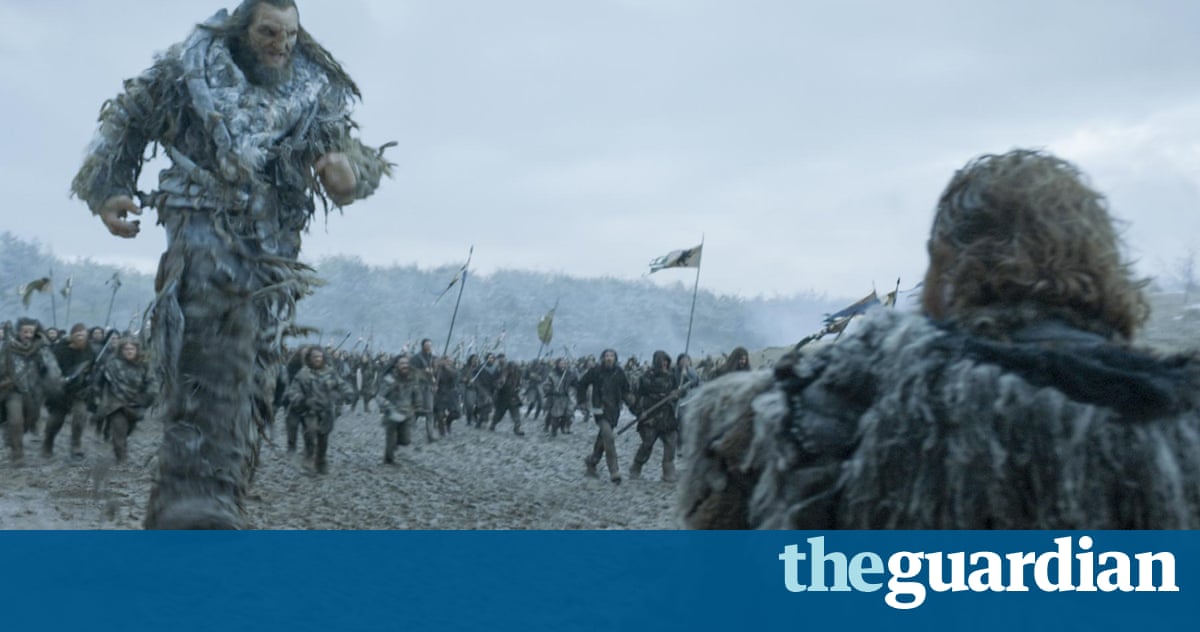 RIP Ramsay Bolton, enthusiastic sadist, skilled archer and widely resented Warden of the North. The bastard deserved it. To his long list of crimes against humanity including gutting his own father, gelding Theon and subjecting Sansa Stark to a hateful campaign of mental and physical abuse we can add animal cruelty. In anticipation of his showdown with Jon Snow in the frosted fields surrounding Winterfell, Ramsay had neglected to feed his hunting hounds for a whole week. He would have done well to remember that every dog has its day.
Before the wintry Battle of the Bastards, though, there was the sunnier undercard: dragons v boats, both hurling great balls of fire. With Meereen under bombardment from the massed fleet of the Masters, the first instinct of newly-returned Daenerys seemed to echo audience impatience why not just command her dragons to annihilate the armada and raze the Masters home cities, a useful trial run for any future Kings Landing invasion?
Between pyramid-rattling trebuchet impacts, Tyrion managed to convince the Breaker of Chains not to emulate the blitzkrieg tactics of her forebear the Mad King. Instead, she settled for a strategic victory, inducing her scaly WMDs to barbecue one warship so emphatically the rest of the fleet capitulated. That justified a thrilling sequence of unrestrained dragon flamb, while also allowing Daenerys to take possession of some invaluable warships. (Her armada was bolstered even further after some enjoyably flirtatious deal-making with Iron Islands outcast Yara Greyjoy.)
Read more: https://www.theguardian.com/tv-and-radio/2016/jun/20/game-of-thrones-battle-of-the-bastards-was-true-cosmic-comeuppance