In the internet age, plot reveals have become a nightmare but follow our laws of spoilers and you might just make it to the end unscathed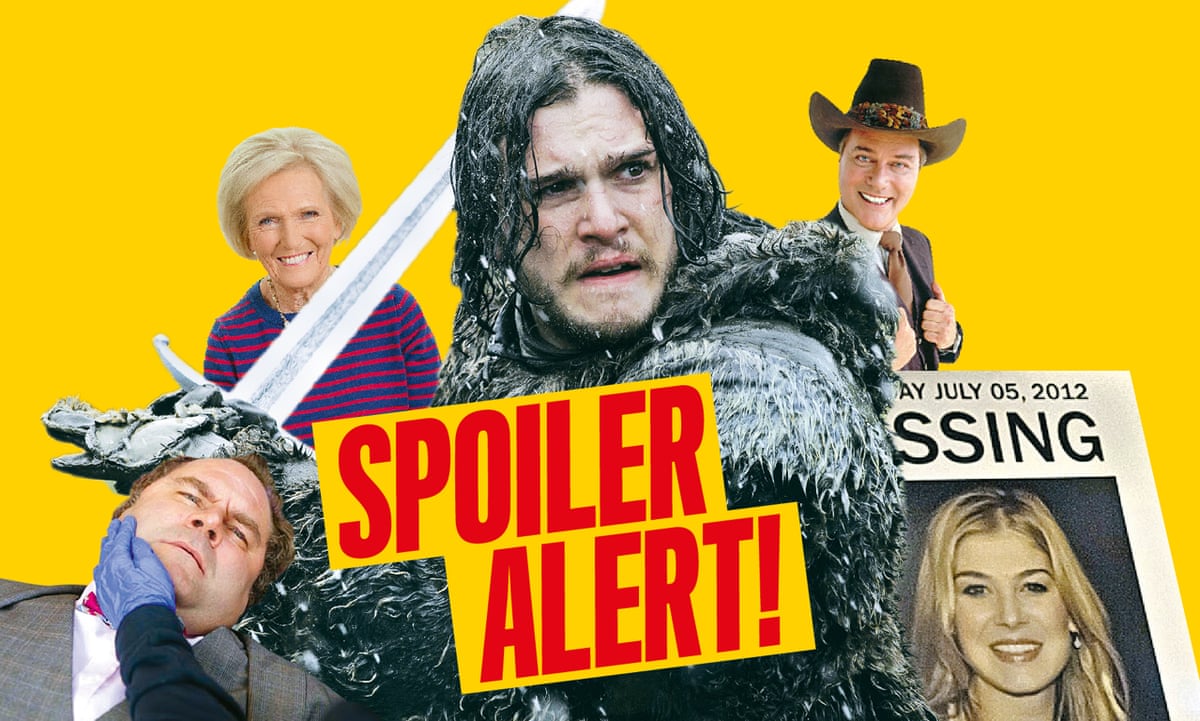 Like charity muggers and Katherine Ryan, spoilers are getting harder and harder to avoid. As TV dramas resort to ever more outlandish plot twists to hold our attention and blockbuster movies pivot on one big reveal, the chances of our flabbers being gasted ahead of time by Twitter blabbermouths have increased especially now that were not all watching at the same time. Then again, someone constantly shouting SPOILER ALERT! can be almost as annoying as spoilers themselves. Is putting Jon Snow on a poster for season six of Game Of Thrones actually a spoiler or just a perfectly reasonable inducement to watch? Weve all accidentally spoiled something for someone at some point, so forgive us our spoilers as we forgive those who spoil against us. And sign up to the Guides 10 spoiler commandments in the hope that we can all work together to avert spoilergeddon.
1 Know the definition of spoiler
First order of business: what are we talking about when we talk about spoilers? As a rule of thumb, think births, marriages and deaths: the sort of life-upending events that disrupt the fabric of your favourite TV shows and movies. Unexpected pregnancies are a reliable, road-tested plot-exploder. Red Weddings aside, marriages might seem less surprising, so best loosen the definition to include surprise couplings remember when Buffy hooked up with Spike? And just like in actual life, death is the ultimate spoiler, so if someone buys the farm, be it on The Good Wife or in a galaxy far, far away, respect their passing as you might at an actual funeral: by observing a period of reflective silence.
2 Keep the spoiler window shut
When is it acceptable to talk about shock beheadings or who you think Hollyoakss Gloved Hand Killer is? Every drama has a spoiler window during which it is bad form to discuss plot points in public, but this differs depending on the method of delivery. For terrestrial TV, wed suggest that while the series is running its best to avoid blurting so as not to offend those following on catch-up. But 48 hours after its over, all bets are off. In terms of subscription TV dramas, not everyone is prepared to line Murdochs pockets, so wait until the box set is out before putting your theories out there, too though in the case of Game Of Thrones, the surrounding clamour is so loud that the onus is on Sky refuseniks to cover their ears. What about streaming services? Well, just because you devoured House Of Cards in one sitting doesnt mean everyones so greedy. Assume people are watching at a weekly rate and calculate accordingly. For movies, wait until it turns up on demand. But once a film enters popular consciousness, you cant be expected to keep shtum for ever. If people are that worried about someone ruining the bear scene in The Revenant, they should watch the bloody thing. Finally, theres soaps. Didnt catch Corrie last night? Your lookout. Weatherfield waits for no man.
3 Observe total spoiler awareness in public places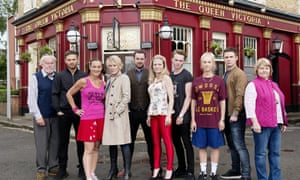 Read more: http://www.theguardian.com/us